Welcome at AJCON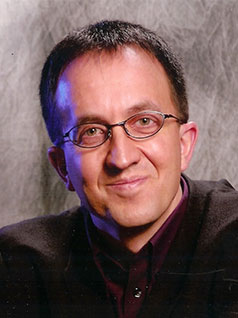 My CV as PDF-File
Who am I?
I've been a Consultant and Trainer for MS SQL Server since 20 years now. I offer the following Services around MS SQL Server:
Coaching
What's coaching for me?

As a Student of a MS SQL Server Course at the most Learning Partners, you are alone with your MS SQL Server Environment within your Company. AJCON – Coaching gives you the chance to get individual Support after the Training. This should not be an additional Seminar but rather a timely limited assistance during your daily work. The duration of this assistance is determined by you.
Consulting
I offer the following Services around MS SQL Server:
MS SQL Server Migrations
Writing T-SQL and Powershell – Scripts
MS SQL Server Installation and Configuration
MS SQL Server Administration
Writing Concepts for Small to Enterprise – Environments for:
MS SQL Server Performancetuning and Troubleshooting
MS SQL Server High Availability
Training
All available MS SQL Server Courses
Exam Preparation
These Trainings can be performed in my Classrooms or on-site
Partners
ABTIS Ltd.
Macrofactory Ltd.
Microsoft Germany Ltd.
References
Microsoft Germany Ltd.
IBM Germany Ltd.
LIDL
Kaufland
Bosch Ltd.
UBS (Switzerland)
KPMG (Switzerland)
DigiComp Academy AG (Switzerland)
It's always a pleasure for me to consult you: ! Please call me at: +49 (0) 7031 81 72 738 or contact me by Mail: welcome@ajcon.de



Trainingcatalogue as PDF-File